Why You Should Get a Minolta X-700
Features
The Minolta x-700 shoots in full manual, full program, and, unlike other cameras of this generation (ahem, canon AE-1), in aperture priority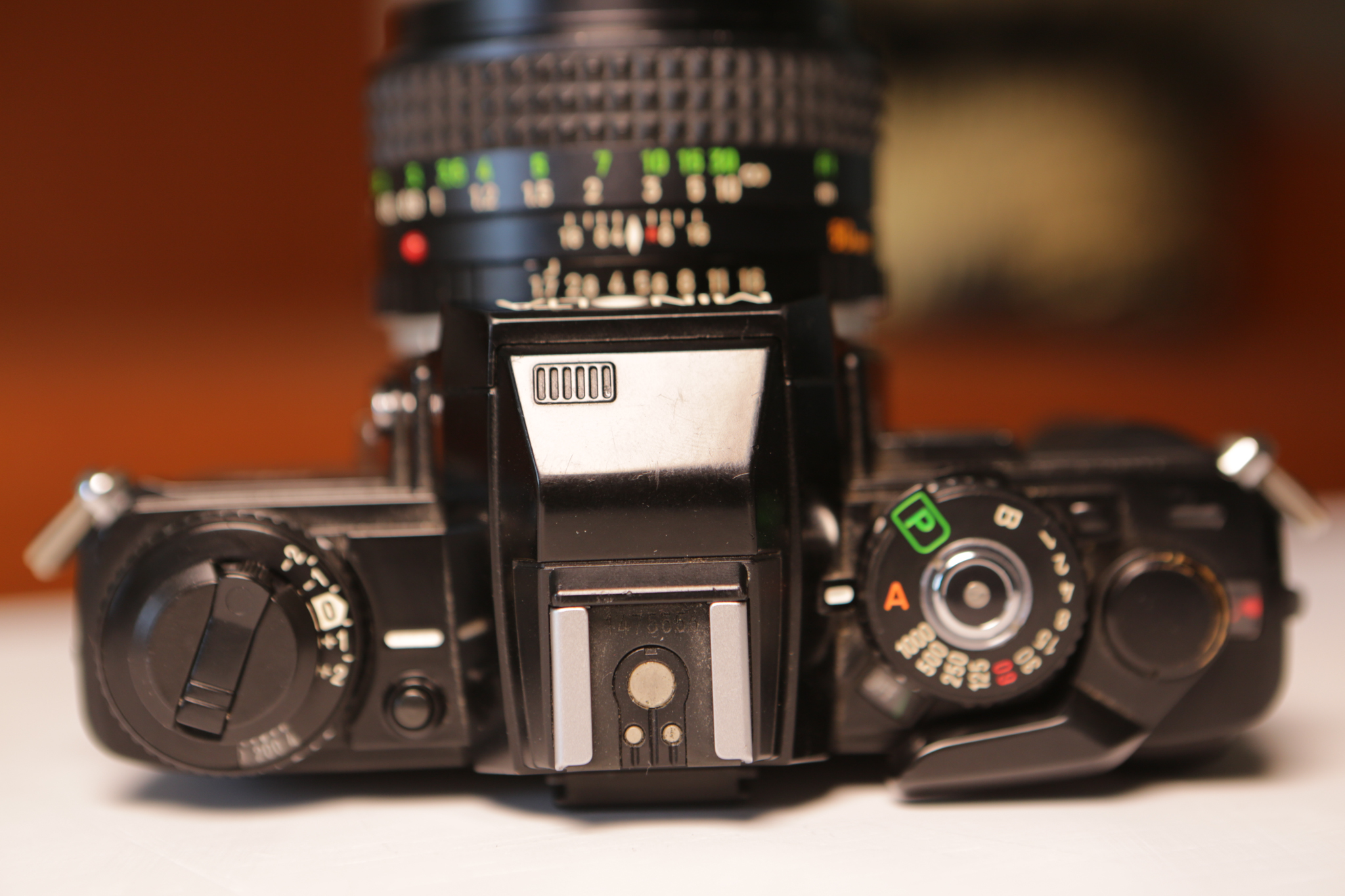 It's the Lenses, Stupid (and price)
Minolta glass is some of the best out there. And while Canon and Nikon grew to dominate the SLR market, Minolta faded away, eventually being purchased by Sony. Because of this, their cameras and therefore lenses are undervalued but with plenty of them out there. Get a Minolta X-700 for less than it's Canon equivalent and enjoy access to lots of affordable lenses.
Design of the X-700
It's subjective, sure, but the Minolta X-700 is one of the best designed cameras of the 80's. It reminds me of my 1987 BMW 535is: hard lines and angles.
anyway, back to the Minolta X-700...
Build Quality of the X-700
In the 80's, camera manufacturers began their shift to using mostly plastic in their cameras (the worst). Personally, I can't stand plastic in general, especially on cameras. But unlike some of it's contemporary camera designs which attempted to conceal its plastic components, the X-700 is unabashedly plastic- something I can respect. I should also mention that I have ordered a half dozen Minolta X-700s online without knowing if they would work; all of them worked.
Cool Factor
Smirk when you see people shooting with an AE-1, knowing you have a better camera that probably cost you less. The X-700 is a true Underdog.
Wrap Up
The X-700 is a true classic. It was Minolta's flagship camera that capped an end of an era of manually focussed cameras. In 1985 Minolta introduced their first autofocus camera, the Maxxum 7000, yet the X-700 stayed in production for about 20 years since its inception in 1981.
When people ask me to recommend a "modern" manual focus camera, the Minolta X-700 is my go to.
Before you go…
Are you interested in seeing how I use my X700?